The pandemic has created problems for supply chains around the world. From a lack of raw materials to labour shortages, the ongoing issues caused Microsoft to utilize its resources to modernize both supply chain and manufacturing industries. Business Central provides companies with advanced technology, continuous improvement, and the resilience needed to help combat a break in the supply chain through functionality and strategy. By implementing Business Central, companies can connect their businesses seamlessly, predict disruptions and quickly respond to supply challenges.
Our team at WebSan Solutions Inc. has created a diverse selection of apps specifically designed to enhance supply chain management capabilities within Dynamics 365 Business Central. These applications range from advanced warehouse management capabilities to EDI connectors which are designed to help your business become more productive and efficient. Highlighted below are a few of these Dynamics 365 Apps that specialize in enhancing your supply chain.
Designed to help your business become more productive, utilize the Barcode Scanner app for WMS to manage inventory of any size. The system is best optimized for Industrial RF hardware. Improve your inventory management, picking accuracy and warehouse efficiency              
This app allows you to Send shipments using over 100 carriers worldwide within Dynamics 365 Business Central. The EasyPost connector for Dynamics 365 is a shipping management solution that improves productivity, increases efficiency and customer satisfaction
EDI365 is a user-friendly EDI connector for Microsoft Dynamics 365 Business Central used by many businesses to efficiently carry out their business operations. EDI 365 works to make transmitting standard business documents simple and easy. We have experience working with trading partners such as Wayfair, Walmart, Amazon, and Home Depot.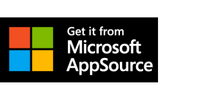 By implementing Microsoft Dynamics 365 Business Central & integrating additional apps/modules, companies can solve these supply chain issues by adding automation, cutting costs, and improving responsiveness. With these solutions in place, businesses can achieve their goal of real-time, end-to-end visibility across the supply chain.
To learn more about how to optimize your supply chain with solutions provided from Dynamics 365, contact us at This email address is being protected from spambots. You need JavaScript enabled to view it.