Management Reporter provides the flexibility of consolidating financial data across one or multiple organizations in one single report. This report includes a summary (consolidated) report for all companies as well as the option to view a report for each of the companies that you are using on the consolidation.
The simplest method to create a consolidation of all companies is by using a reporting tree. A reporting tree is an optional "building block" that allows you to list all companies to be consolidated. Once the report is generated you will have the option to select any company from the reporting node on the consolidated report.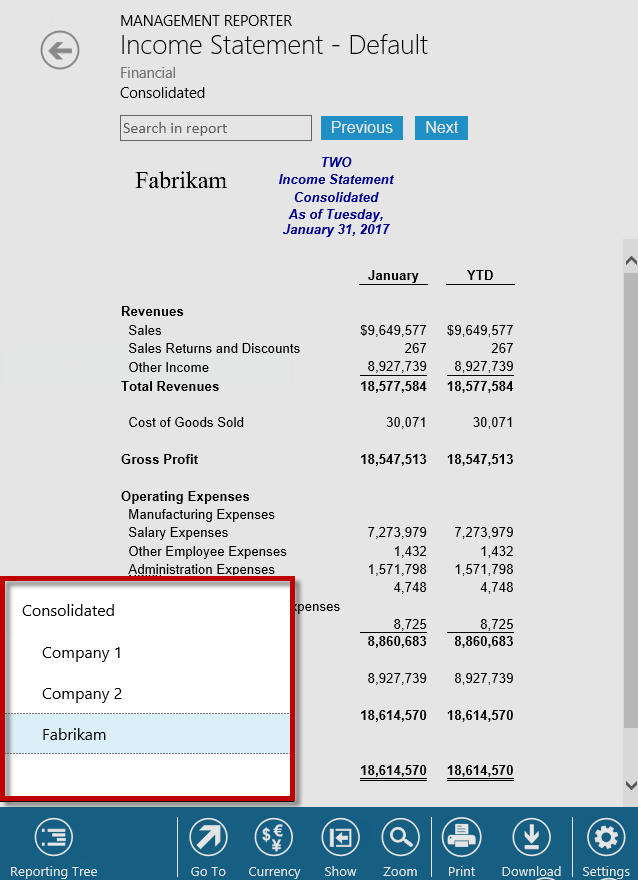 Viewing Companies Side by Side

The second option for consolidated reports is to show each company side by side. This can also be achieved by defining a reporting tree with all companies and using that reporting tree to assign each company on separate columns.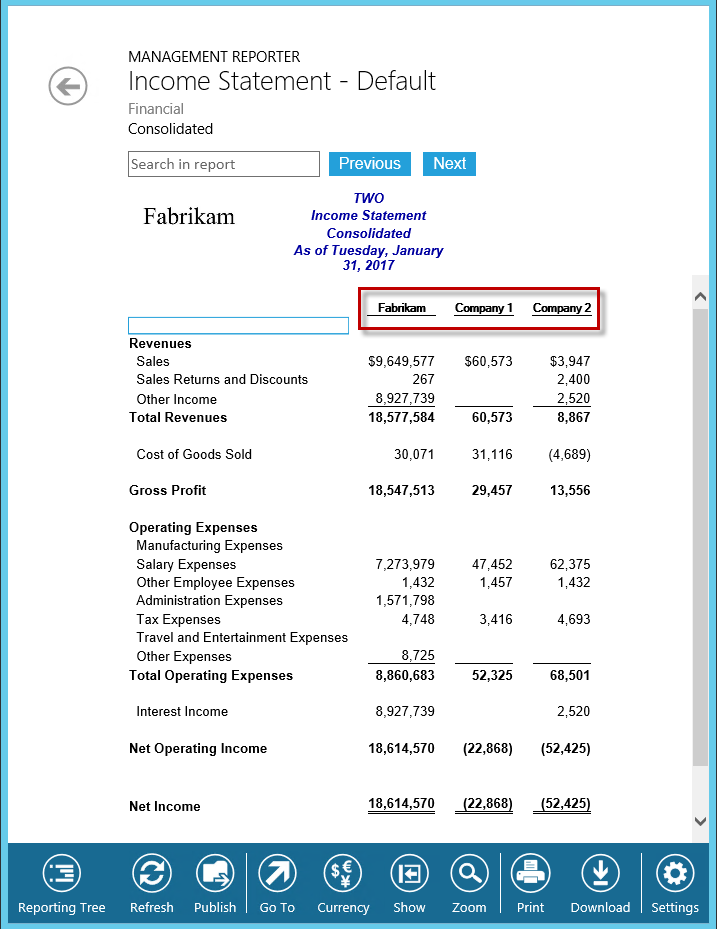 Consolidated currency translation
Management Reporter also offers the ability to consolidate different currencies in on the report, where users can select at real-time any currency previously setup in each Dynamics GP company. The following items must be set up to achieve currency translation: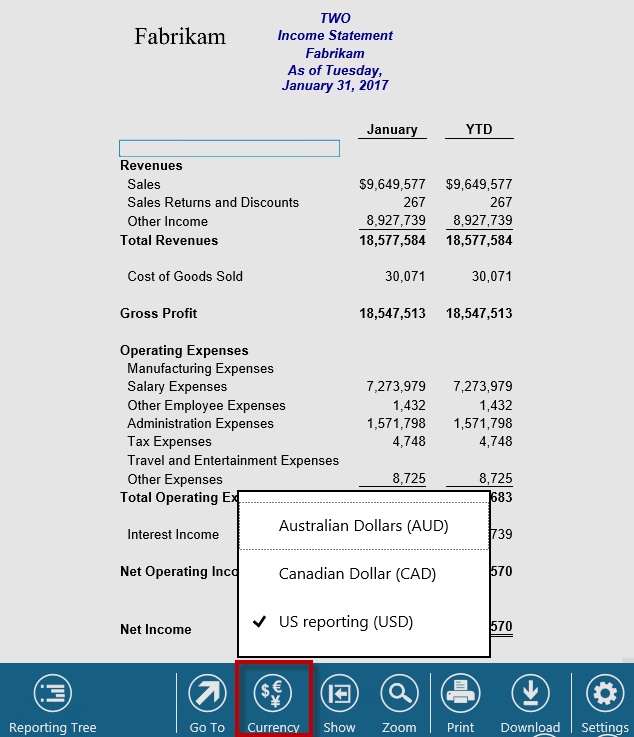 Contact us at This email address is being protected from spambots. You need JavaScript enabled to view it. to get started today