Bob Scott's Insights magazine has named WebSan Solutions a 2014 TOP 100 VAR Star for a second year in a row.
The Top 100 are chosen from organizations specializing in the sale and implementation of Enterprise Resource Planning and accounting software. The selection of mid-market accoun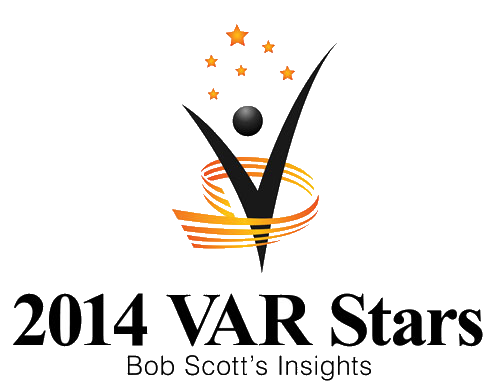 ting software resellers for Bob Scott's VAR Stars rest on one basic principal: quality, not revenue, as the deciding factor in picking the 100 businesses that are selected for this honour.
Bob Scott has been informing and the mid-market financial software community via his email newsletters for 15 years and has covered this market for 23 years through print and electronic publications, first as technology editor of Accounting Today and then as editor of Accounting Technology, from 1997 through 2009.
For more information, visit the Bob Scott's Insights website here.
Congratulations to WebSan's team for this honour and keep up the good work!
Doriana Kote, Web Marketing Coordinator, WebSan Solutions Inc., a 2014 Ontario Business Achievement Award Winner for Service Excellence