Transitioning from Skype for Business to Microsoft Teams
The reign of Skype for Business is coming to an end as Microsoft turns its focus on its newest vision for future intelligent communication, Microsoft Teams.

Microsoft had made Skype into a very successful communication platform since its purchase back in 2011. The application was characterized as the most reliable and easy to use communication platform and was very successful in both the business and consumer markets.
Skype for Business is going to be replaced by Microsoft Teams as its primary communication hub in the Office 365 suite. Microsoft Teams offers plenty of features that will allow businesses to communicate with one another easily and efficiently. Microsoft is going to grow this platform into something even bigger than Skype for Business.

With the Skype-to-Teams customer experience journey, you can see that by the end of 2018 Teams will offer the same features as Skype for Business. Corporations can begin the transition from Skype for Business over to Microsoft Teams, by using both platforms together. Microsoft recommends for firms to use Skype for Business and Microsoft Teams side-by-side until your company can solely rely on Teams.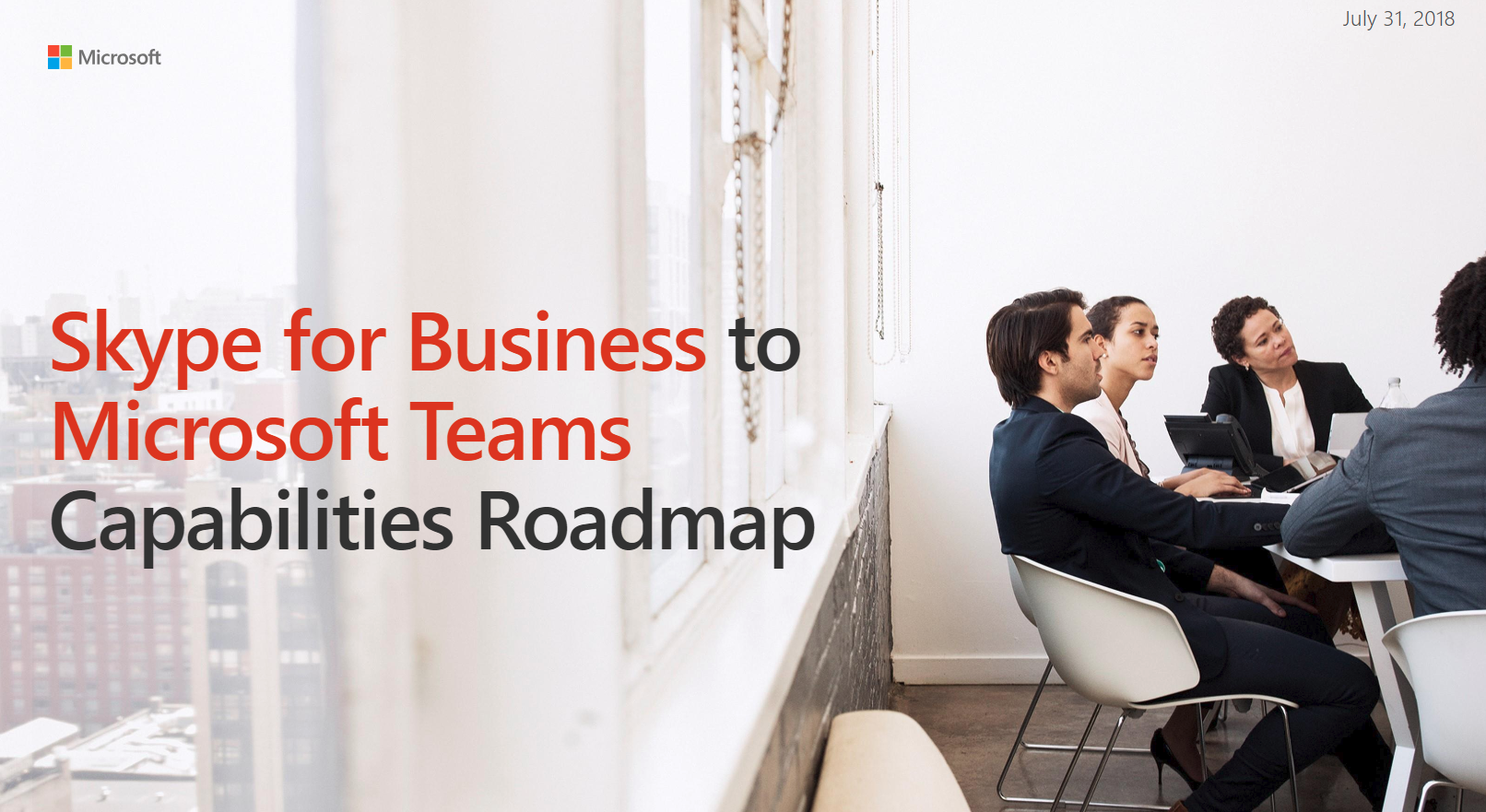 Current and Updated Skype for Business to Microsoft Teams Capabilities Roadmap https://aka.ms/skype2teamsroadmap

Learn more about Microsoft Teams by downloading our whitepaper Microsoft Teams Cheat Sheet: Meet the Hub for Teamwork in Office 365. This whitepaper contains all the benefits of Teams and why you should make the switch. Find out why Microsoft has made Teams the primary focus for its intelligent communication platform.


Download our Whitepaper on Microsoft Teams Click Here to get started today