Software Insight: How Do I Know Which Microsoft Dynamics Product is Right for Me?
With so many software solutions out in the market, we know it's not always easy to decide on which Enterprise Resource Planning (ERP) software is right for you. To offer a suggestion and help answer questions on which Microsoft Dynamics product would be best suited for you, we've come up with a handy chart (included below) that outlines the features and modules included in each software solution.
While we outline the modules and features that each software is best known for, this chart merely serves as a guide. Contact us today for any additional questions or for more tips on which Microsoft Dynamics product can best suit your business' needs.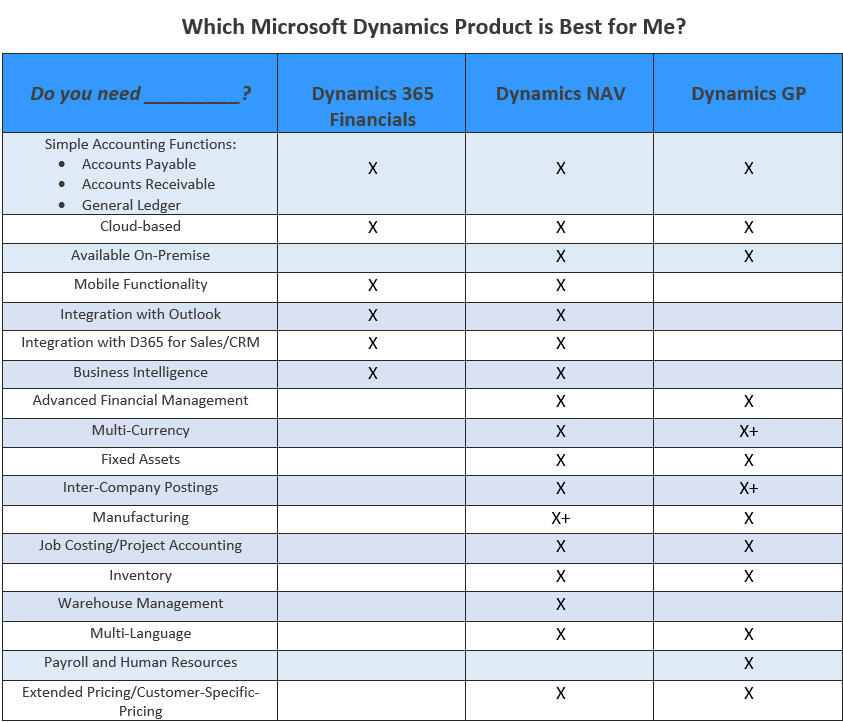 Linz Tan, Web Marketing Assistant, WebSan Solutions Inc., a 2014 Ontario Business Achievement Award Winner for Service Excellence