Tuesday, 18 November 2014 10:45
Learn more about Dynamics GPView Dynamics GP PricingDownload a FREE Demo
It's that time of the year again, when you have to close your books and start fresh in 2015. It is a stressful period and you can easily forget all the steps that you have to follow and the order you need to do them.
So, what better time to watch our Year – End Closing in Dynamics GP webinar? This webinar will teach you the year – end closing procedures for Accounts Payable, Accounts Receivable and Financials in Microsoft Dynamics GP.
Along with the webinar, you should keep these tips in mind: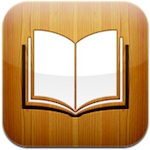 • Always, make a backup of your data before and after every module closing and make sure you know how to restore it.
• All users must be logged out of Dynamics GP, before you begin with the closing process.
• Run the year – end closing procedure for Accounts Receivable and Accounts Payable first and leave the General Ledger year-end closing process last.
Watch our Year – End Closing in Dynamics GP webinar now!
Doriana Kote, Web Marketing Coordinator, WebSan Solutions Inc., an Ontario Business Achievement Award for Service Excellence 2014 Finalist
Monday, 16 December 2013 09:00
As 2013 comes to a close, we are all considering our New Year's Resolutions to make 2014 the best year ever. This is a great opportunity to consider last minute adjustments for fine-tuning your business. Remember to follow all the recommended year-end procedures so that all associated systems are ready for the challenges of the New Year.
Reconcile all your books - Prepare your Balance Sheet, Profit and Loss Statement, Statement of Cash Flows and Statement of Retained Earnings.
Complete the posting procedures and the closing procedures for all relevant modules.
Post the final adjusting entries in General Ledger.
Make a backup.
Print any year-end financial statements that are required.
Set up a new fiscal year.
Close the fiscal year.
Another thing to verify as part of the year-end closing process is the company's backup procedures. Many organizations have poor or non-existent backup procedures. If there is a hardware failure, the organization may not have a secure offsite copy of its business data to ensure things can pick back up quickly. WebSan provides top cloud security with our Hosted Dynamics GP solution, maintained in our state-of-the-art SAS 70 certified data centre located in Toronto
If you want to learn more about year-end procedures in Microsoft Dynamics GP, join our webinar on Thursday, December 19th, at 11:00 am EST and learn how to successfully close your books.
We help you make it a success every year!
Doriana Kote, Marketing Assistant, WebSan Solutions Inc., a Channel Elite Awards Winner for 2013