Displaying items by tag: dynamics gp new features
Thursday, 07 October 2021 19:40
Microsoft has recently announced the features that will be included in the 2021 Year-End update to Dynamics GP, which will include the 2021 feature release as well. Dynamics GP continues to add yearly updates in terms of hotfixes, tax code-compliant updates, and other regulatory fixes. The following features are all based on customer requests, so users can look forward to improvement to these updates. Another advantage of this release is that new registration keys are not needed for this release.

Microsoft Dynamics GP 18.4 Updates include:
Distribution
Sales Order Processing GOTO
Save Filter Settings for All-In-One
Project code Modifier (Project and Contract Number also Project, Contract and Cost Category ID)
Financials
Scroll Through Account Segments
Default Inquiry Sort Options (Receivables, Payables, Bank Reconciliation)
Payables 1099 Default to Single Feed
Payables 1096 form print email address
Update Account Descriptions using Mass Modify
Summary Post Accounts Receivables Cash Receipt through
Bank Reconciliation
HR and Payroll
Payroll Transaction entry Defaults saved in a batch
Excel Copy and Paste Payroll Transactions
Mask Employee Social Security Number on W2
Safe Pay File pull name of an employee from check
Systems/Workflow
Workflow Automation for Workflow Batches (GL, AR, PM)
Workflow Approver Count
Workflow Carbon Copy delete option
Back in July 2021, Microsoft released an updated Roadmap of Dynamics GP revealing upgrades past the year 2028+. Now with this latest release of Dynamics GP, we have further trust in the future of Microsoft Dynamics GP as a proven ERP platform.

If you have any further questions, contact us at This email address is being protected from spambots. You need JavaScript enabled to view it.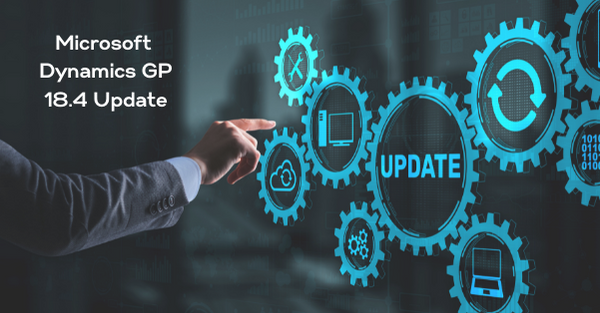 Monday, 08 December 2014 11:30
Learn more about Dynamics GPView Dynamics GP PricingDownload a FREE Demo
The official Microsoft Dynamics GP 2015 release is out and available to partners through PartnerSource. The new Microsoft Dynamics GP 2015 includes more than 120 new features. As already mentioned before, some of the major changes in GP 2015 include:
Service Based Architecture (SBA) - offers the ability to centralize and automate the management of your GP system, giving users secure cloud access quickly, upgrading new customers and adding new companies as needed.


Identity management - enables users to log into their Dynamics GP web client account via the organizational account. This update allows for a single secure log in for access to the GP workspace.


GP 2015 will also add an Employee Self-Service (ESS) app for time management since Microsoft Business Portal is going to be discontinued.


Azure procurement


Apps on multiple platforms.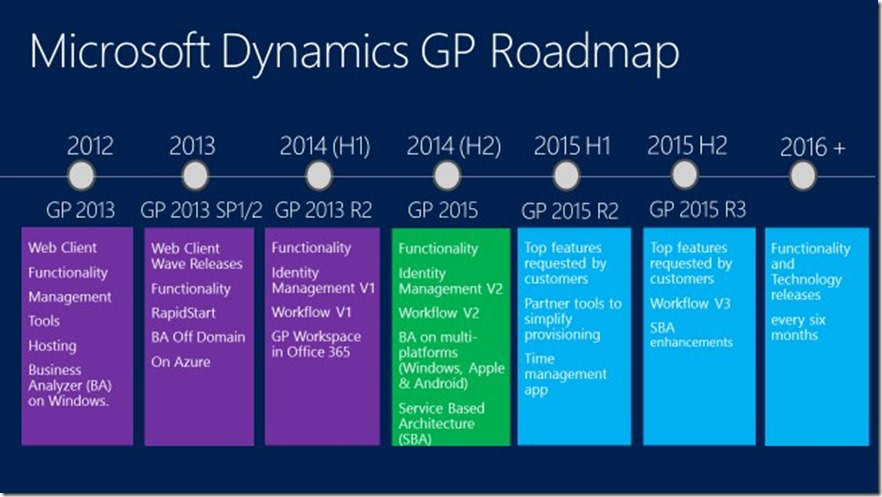 The Dynamics GP releases will be coming out in six month intervals, so they can deliver new features as soon as possible to clients. The following two releases in 2015 are expected to be named GP 2015 R2 and GP 2015 R3.

If you are curious about seeing Microsoft Dynamics GP in action, try our Microsoft Dynamics GP Interactive Demo.
Download a FREE Microsoft Dynamics GP Demo now!
Doriana Kote, Web Marketing Coordinator, WebSan Solutions Inc., a 2014 Ontario Business Achievement Award Winner for Service Excellence