Friday, 26 April 2019 18:18
Securing your company's data is essential. Businesses are constantly avoiding cyber threats, security alerts, and maintaining infrastructure. With so many things going on, your IT team can sometimes miss vital security threats.
To combat this issue, Microsoft has introduced Microsoft Azure Sentinel. This SIEM tool is a cloud-native service that provides intelligent security analytics at cloud scale for your company.
Collect data across your enterprise easily
Azure Sentinel allows you to aggregate security data with built-in connectors, integration of Microsoft signals and industry log formats such as comment event format and syslog.
You're able to import your Office 365 data at no cost to you and combined it with other security data.
Analyze and detect threats quickly with AI on your side
Azure Sentinel uses top-notch scalable machine learning algorithms to correlate alerts from different products manually or utilizing a correlation engine.
Automate common tasks and threat response
Microsoft's SIEM tool provides built-in automation processes to respond to threats right away.
Learn more about Microsoft Azure Sentinel and how you can protect your company's data through intelligent security analytics.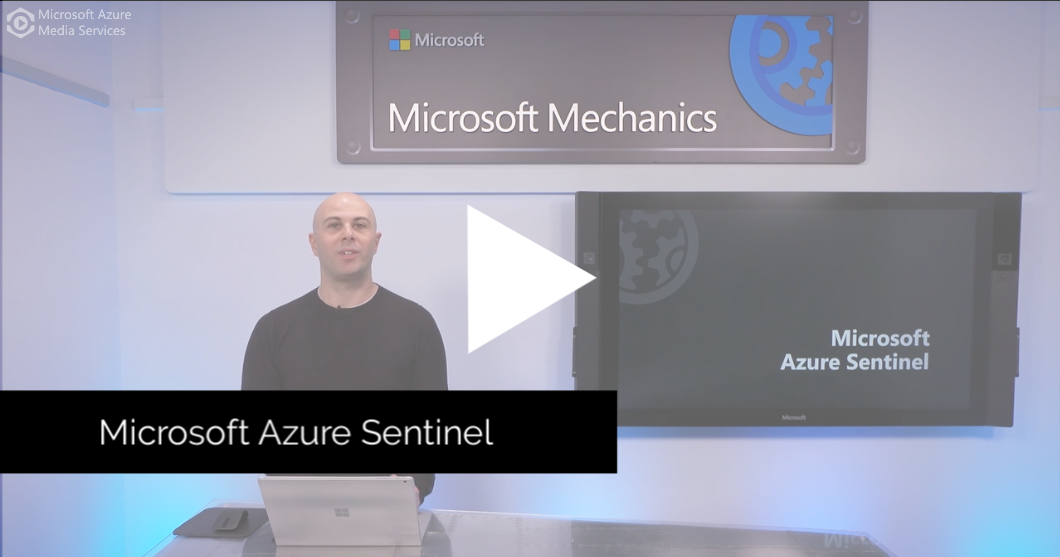 View the video: https://azure.microsoft.com/en-us/resources/videos/microsoft-azure-sentinel-overview/
If you have questions or concerns about your company's security. Contact us at This email address is being protected from spambots. You need JavaScript enabled to view it..
Friday, 12 April 2013 09:00
When there's a question that needs an answer, we are quick to Google it to find a solution. If you wanted to inform your boss about the benefits of moving to Cloud ERP, how would you go about it? Just remember your trying to convince someone that might need more convincing than your average person because of the magnitude of the move. So make sure you clear up some of the perceptions they might have beforehand to ensure the best results.
Here are a few perceptions that you might come across:
1. Cloud ERP Software is only for small businesses
Cloud ERP Software is for all types of businesses from small to large companies. Moving to the cloud was more popular for SMBs because it was easier to convince them of the value and impact that it could have on their business. With larger businesses, there were more hurdles to overcome and more people to see before they were convinced. Some benefits of Cloud ERP for any type of business include:
The cloud is everywhere. So it doesn't matter if you're a Multi-National company or a mom and pop shop. Cloud software can serve remote offices without the addition of more servers and IT staff.
Cloud security has advanced greatly. Companies can guarantee your data is always secure. Here at WebSan Solutions we have a secure network, in our SAS70/SSAE16 certified data center.
2."Cloud" and "Hosted" are the same thing
Even though both of them signify remote access they can mean different things. The main difference between the two is that customers do not install or maintain client software. A cloud application guarantees that it will work even if there is a momentary break in internet connectivity. Client-server applications were intended to utilize a steady network connection.
Cloud applications and hosted applications are secured differently. Communications between the browser and the server are always untrusted. This is to ensure that there can be no breach of security. All of the data that a business might have is first verified by the server before anything is to happen. It also means that the transmission path is encrypted by design.
Natalie Williams, Marketing Coordinator, WebSan Solutions Inc., a Canadian Certified Microsoft Dynamics Partner