Tuesday, 08 January 2019 00:31
One of the newer modules in the Dynamics 365 family, Field Service, leverages the latest technology offered by Microsoft and combines it into one powerful solution. D365 Field Service is an integrated solution with your current D365 environment, enabling you to be field ready with your already configured environment, filled with customer data.
D365 Fields Service has tools to help organizations optimize their resources, effectively manage team members and automate work order creation to save you time and money. Field Service can even be used with IoT devices to alert you of an issue even before your customers are aware there is one.
In D365 Field Service, Work Order Management, Service Scheduling and Resource monitoring are 3 key capabilities provided by D365 Field Service.
Work Orders in D365 Field Service are records that track service jobs. Work orders can be created automatically based on set criteria from your opportunity or case records or created manually. Within a work order you can track specific incidents types, estimated time required to complete a job and create the bookings for the work orders With Work Orders stored in D365 you also can create rich reports to identify which phases of your services can be improved upon.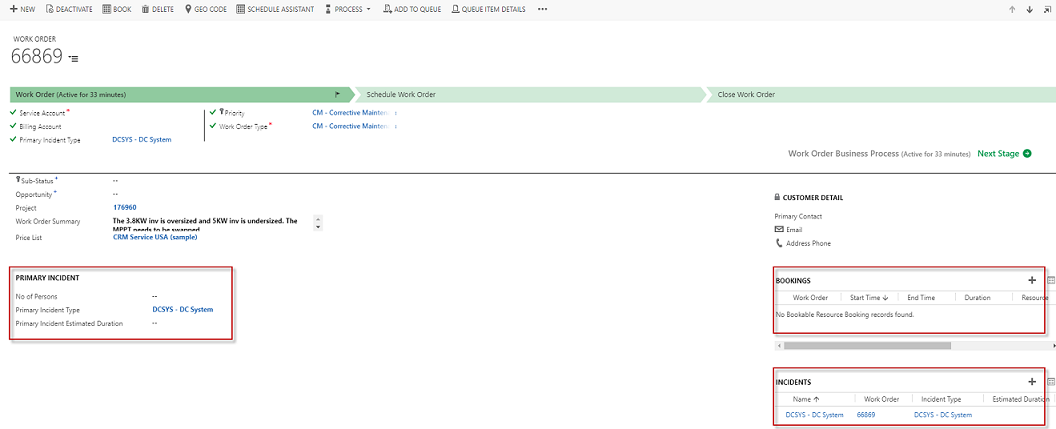 Scheduling Service has never been easier with D365 Field Service. With the Field Service Schedule Assistant, all you must do is specify your criteria and the system will find the best resource to get the job done. Field Service considers factors such as skill set, availability and even current location of your resources to help make the best decision possible. If you want to get even more efficient, you can setup up resource scheduling optimization to let the system handle all the scheduling for you.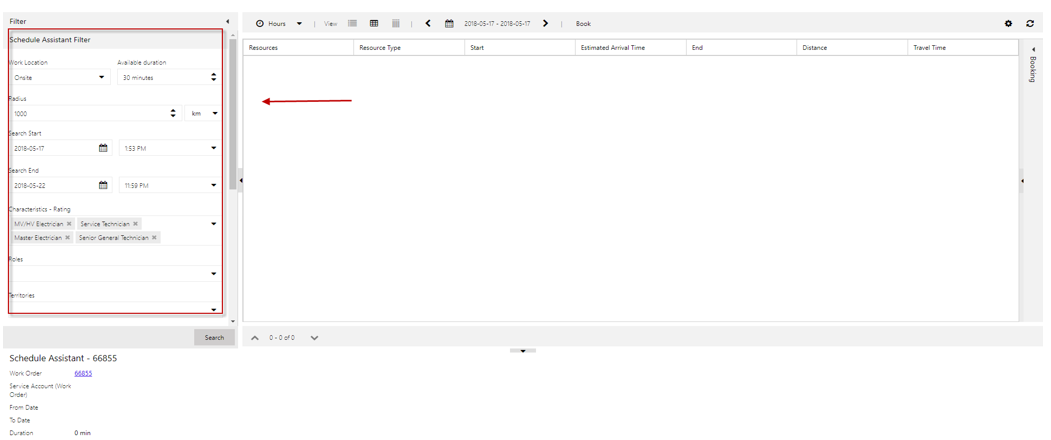 Finally, Resource Monitoring gives your manager and dispatch team a 360-degree view of where all your resources are. The Field Service schedule board tracks your resources' schedules and where they currently are based on job sites. The schedule board also displays the status of the job in different colors to easily distinguish the various statuses of jobs, from Traveling to In Progress to Completed.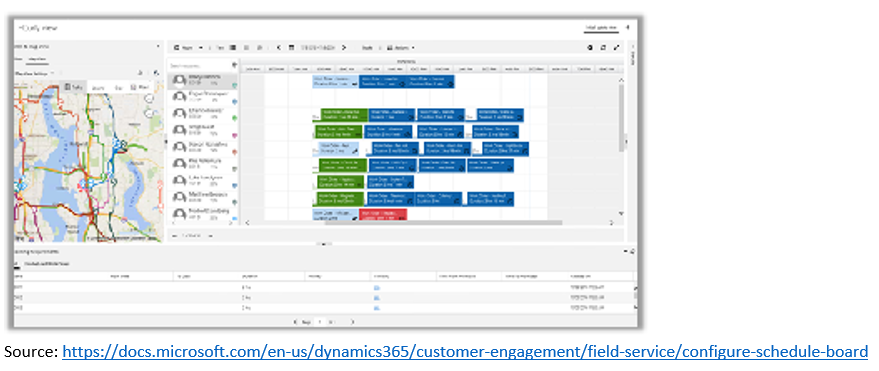 D365 Field Service is a great asset to have for any service organization. It helps business stay on top of their field work and provide great insight on how the organization is performing. D365 Field Service is a modern workplace necessity. To learn more about how D365 Field Service can benefit your organization, contact This email address is being protected from spambots. You need JavaScript enabled to view it..
Thursday, 21 July 2016 00:00
MS Dynamics CRM vs SalesforceSign up for a free CRM course!Learn more about CRM's features
On July 28th, 2016, at 2:00 PM, WebSan Solutions will present a webinar showcasing the highlights and capabilities of one of the newest additions to Microsoft Dynamics CRM – Field Service. The module, known for being highly configurable and scalable, makes for a robust solution that can be of value to different types of users, particularly those who want to create and manage standard and customized reports.
The free 30-minute webinar aims to provide an introduction to Field Service and discuss what the solution is, who it's a good fit for, and its components. The webinar will also feature a demo of Field Service highlighting the module's key features.
Register today to reserve your spot for the Microsoft Field Service webinar!
Click here to register for Microsoft Field Service webinar on July 28 at 2:00 PM EST
Linz Tan, Web Marketing Assistant, WebSan Solutions Inc. a 2014 Ontario Business Achievement Award Winner for Service Excellence.